Vol. 3 (2022): Proceedings of the 1st SENARA 2022
Articles
Corporate Social Responsibility: Towards a Multi-Stakeholder Interpretative Perspective: Tanggung Jawab Sosial Perusahaan : Menuju Perspektif Interpretative Multi-Stakeholder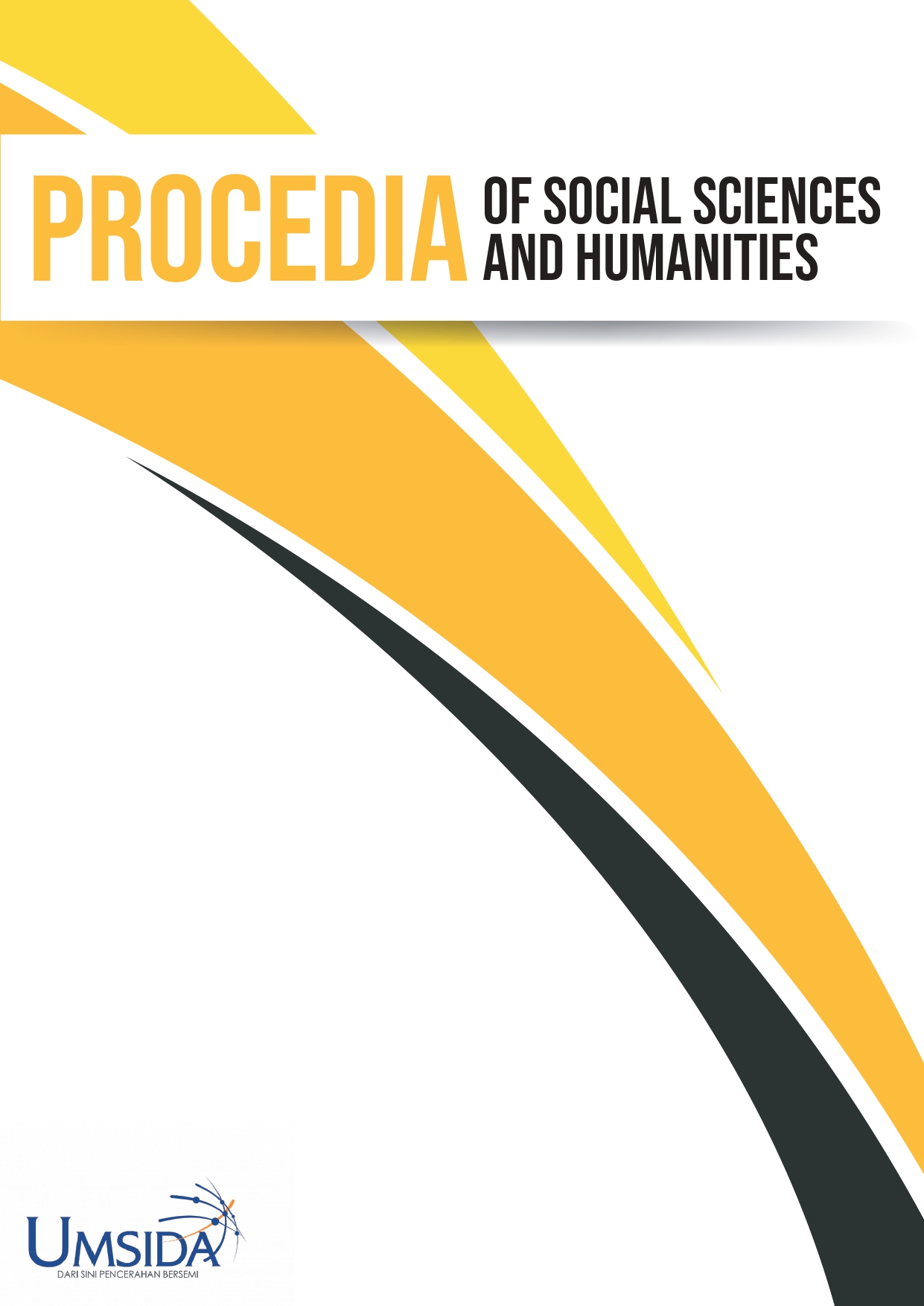 Keywords
Corporate Sosial Responsibility

,

Multi-stakeholder
How to Cite
Prapanca , D., Yani, M., & Prasojo, B. H. (2022). Corporate Social Responsibility: Towards a Multi-Stakeholder Interpretative Perspective: Tanggung Jawab Sosial Perusahaan : Menuju Perspektif Interpretative Multi-Stakeholder. Procedia of Social Sciences and Humanities, 3, 894 - 898. https://doi.org/10.21070/pssh.v3i.269
Copyright (c) 2022 Detak Prapanca , Muhammad Yani, Bayu Hari Prasojo
This work is licensed under a Creative Commons Attribution 4.0 International License.
Abstract
Pada paradigma interpretive pada penelitian ini memiliki cara berfikir pencarian makna, memposisikan teori sebagai jalan, serta bertujuan memaknai dan memahami tanggung jawab sosial perusahaan : Menuju perspektif interpretative multi-stakeholder. Jenis Penelitian yang digunakan adalah dengan menggunakan metode kualitatif. Teknik pengumpulan data yang digunakan adalah observasi, wawancara mendalam, observasi partisipan, dan dokumentasi. Keabsahan data dilakukan dengan uji triangulasi
References
Akisik, O & Gal, G 2011, 'Sustainability in business, corporate social responsibility, and accounting standards', International Journal of Accounting and Information Management, vol. 19, no. 3, hh. 304-324.
Bouten, L, Everaert, P, Liedekerke, L.V, Moor, L.D 2011, 'Corporate social responsibility reporting: a comprehensive picture?', Accounting Forum, vol. 35, hh. 187-204.
Durden, C 2008, 'Towards a socially responsible management control system', Accounting, Auditing & Accountability Journal, vol. 21, no. 5,hh. 671-694.
Elkington, J 1998, 'Cannibals with forks: The Triple Bottom Line of 21st Century Businesses, Gabriola Island, BC Canada: New Society Publishers.
Fauzi, Hasan, Svensson, Rahman, 2010, 'Triple Bottom Line as Sustainable Corporate Performance: A Proposition for the Future', www.mdpi.com/journal/sustainability.
Hamad, Ibnu. 2017. Tanggung Jawab Sosial Pendidikan Tinggi. http://sumberdaya.ristekdikti.go.id/index.php/2017/07/11/tanggung-jawab-sosial-pendidikan-tinggi/. 17 Februari 2020. 13:40.