Vol. 3 (2022): Proceedings of the 1st SENARA 2022
Articles
3D Virtual of Building 2 Universitas Muhammadiyah Sidoarjo Augmented Reality Based: Virtual 3D Gedung Kampus 2 Universitas Muhammadiyah Sidoarjo berbasis Augmented Reality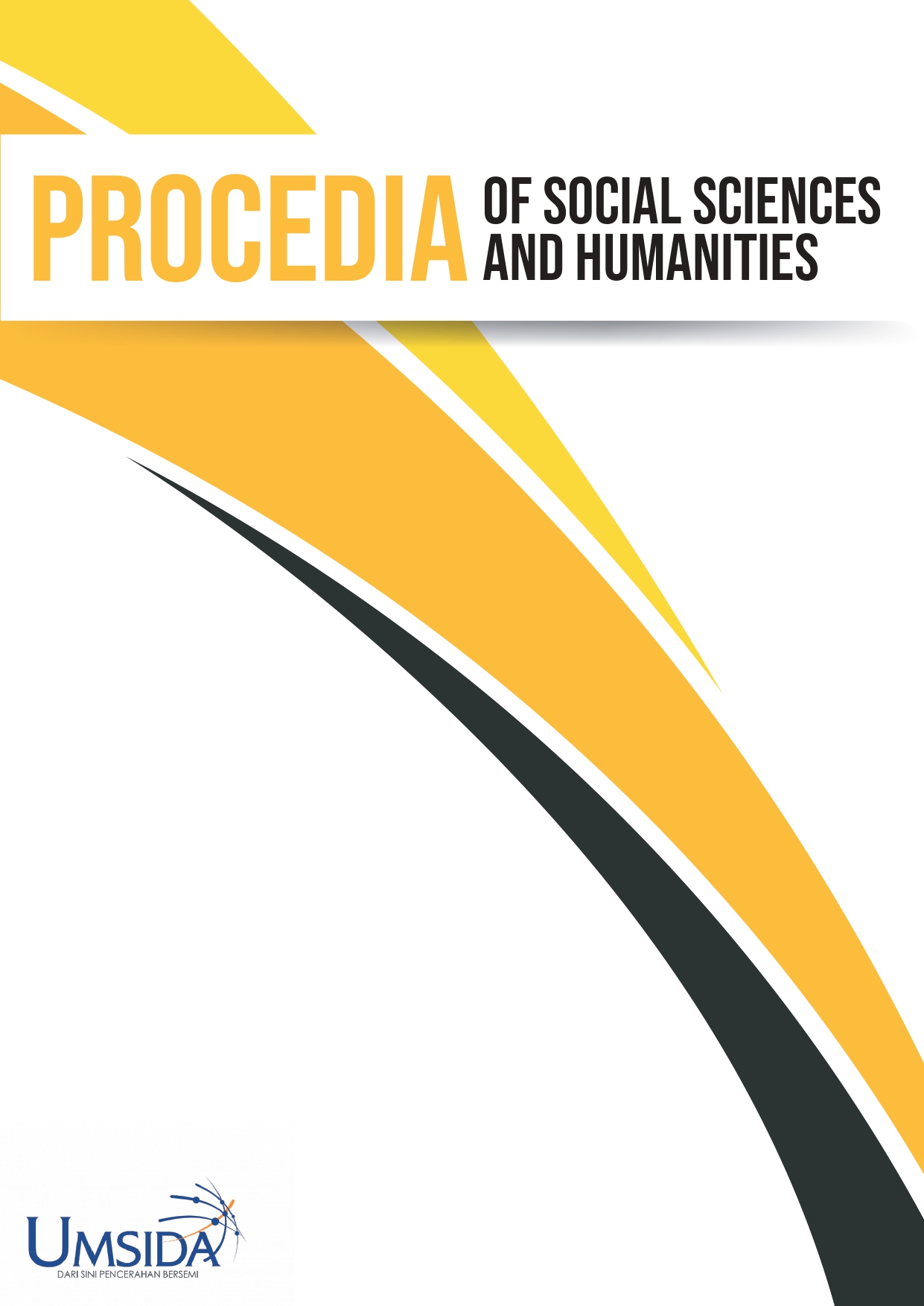 Keywords
Virtual 3D

,

UMSIDA Campus 2 Building

,

Introduction and Information Media

,

New Students

,

Augmented Reality
How to Cite
Taurusta, C., Suwarta, N., & Dharma, F. A. (2022). 3D Virtual of Building 2 Universitas Muhammadiyah Sidoarjo Augmented Reality Based: Virtual 3D Gedung Kampus 2 Universitas Muhammadiyah Sidoarjo berbasis Augmented Reality. Procedia of Social Sciences and Humanities, 3, 872 - 880. https://doi.org/10.21070/pssh.v3i.273
Copyright (c) 2022 Cindy Taurusta, Nyoman Suwarta, Feri Adhi Dharma
This work is licensed under a Creative Commons Attribution 4.0 International License.
Abstract
Quoted from the UMSIDA New Student Admissions Activity Report for the 2021/2022 academic year, it states that UMSIDA has a total of 2188 new students, and 676 of them are from the Faculty of Science and Technology (SAINTEK) and the Psychology Study Program. New students are still unable to memorize the buildings on Campus 2 because the introduction of the campus building was only done once, namely during the Student Ta'aruf Forum (FORTAMA). This makes new students confused or difficult to find several building locations on Campus 2, especially their classrooms when the lectures take place face-to-face. So, researchers who have expertise in games and multimedia have the aim of creating a new introduction and information media for new UMSIDA students in the form of 3D virtual applications by utilizing Augmented Reality technology. This application can be seen by new students repeatedly, easily, anywhere and anytime, and is interesting and fun because this virtual 3D Augmented Reality (AR) creates a new environment by combining the interactivity of real and virtual environments so that users feel that this created environment is real. These new students can see the real appearance of the buildings on Campus 2 UMSIDA even though visually, as if they were there even though they were at home or elsewhere. The stages of the method to be carried out starting from Observing the Object of the UMSIDA Campus 2 Building, then designing the 3D Model using Blender software, after that making this Augmented Reality-based 3D Virtual Application using Unity and Vuforia software, and finally testing the Validation and Accuracy of the Model, as well as Analysis and evaluation. This Augmented Reality-based 3D Virtual Campus 2 UMSIDA is expected to help UMSIDA in providing facilities and services that are easy, interesting, and fun for new students, especially in the introduction of buildings at UMSIDA
References
[1] Ameliola, S., & Nugraha, H. D. (2013, June). Perkembangan media informasi dan teknologi terhadap anak dalam era globalisasi. In Prosiding In International Conference On Indonesian Studies" Ethnicity And Globalization.
[2] Aryana, S., Ahmadi, M., Gomes, V. G., Romagnoli, J. A., & Ngian, K. (2009). Modelling and optimisation of an industrial ethylene oxide reactor. Chemical Product and Process Modeling, 4(1).
[3] Garonga, M., Rusman, J., & Pongdatu, G. A. N. (2021, May). Implementasi Augmented Reality Pada Aplikasi Objek Wisata Kota Palopo Berbasis Area Marker. In Infinity (Vol. 1, No. 1, pp. 7-14).
[4] Madden, L. (2011). Professional augmented reality browsers for smartphones: programming for junaio, layar and wikitude. John Wiley & Sons.
[5] Natanael, I. N., & Aryani, D. I. (2021). KAJIAN USER EXPERIENCE TERHADAP ASPEK REALISME DALAM GAME DIGITAL 3D. Jurnal Dimensi DKV Seni Rupa dan Desain, 6(1), 93-104.
[6] Pamoedji, A. K., & Maryuni, R. S. (2017). Mudah Membuat Game Augmented Reality (AR) dan Virtual Reality (VR) dengan Unity 3D. Elex Media Komputindo.
[7] Sugyono, R., & Taurusta, C. (2021). Pengenalan Kampus II Universitas Muhammadiyah Sidoarjo melalui Game Controller. Jurnal Informatika dan Sistem Informasi (JIFoSI), 2(3), 552-563.
[8] Wulansari, O. D. E., Zaini, T. M., & Bahri, B. (2013). Penerapan teknologi Augmented Reality pada media pembelajaran. Jurnal Informatika, 13(2), 169-179.